Don't let down payment worries stop you from owning a home!
100% Financing
At DHI Mortgage, VA and USDA are two out of a variety of loan programs we offer that could help eligible borrowers buy their own home with 100% financing.

VA HOME LOANS1
Backed by the Department of Veteran Affairs, VA loans are designed to help qualified veterans, reservists & active duty members finance homes with 100% financing.

+ Private mortgage insurance not required
+ Competitive interest rates
+ Flexible income, debt and credit requirements
+ VA funding may be financed
+ Seller concessions of up to 4% allowed

USDA HOME LOANS2
The USDA Rural Housing program is designed to give borrowers in specified areas 100% financing.

+ No minimum cash contributions from borrower
+ One time guarantee fee of 1% (may be financed)
+ Competitive interest rates
+ Gift funds allowed (if needed)
+ Seller concessions of up to 6% allowed

Let DHI Mortgage help you achieve your homeownership dreams. Contact your DHI Mortgage Loan Originator to get started today!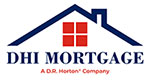 www.dhimortgage.com
Greg Wiggins NMLS #448322
Branch Manager / GA License #34515
825 Fairways Court, Suite 110
Stockbridge, GA 30281
Direct: 770-389-6255
Cell: 470-955-4684
Efax: 817-928-7221
JGWiggins@dhimortgage.com
www.dhimortgage.com/greg-wiggins
Financing offered by DHI Mortgage Company, Ltd. Georgia Residential Mortgage Licensee 13591 Branch NMLS #1326205. 825 Fairways Court, Suite 110, Stockbridge, GA 30281. Company NMLS #14622. DHIM is an affiliate of D.R. Horton. For more information about DHIM and its licensing please visit www.dhimortgage.com/affiliate. Provided for informational purposes only. This is not a commitment to lend. Not all borrowers will qualify. 1 - A good faith earnest deposit is required at contract. Additional down payment is required if the purchase price exceeds the reasonable value of the property, if the loan amount is greater than $484,350 or applicable county loan limit or if the borrower has less than the full entitlement available. 2 - USDA program contains borrower income and asset limitations. Property eligibility requirements apply. Additional costs may apply. A good fair earnest deposit is required at contract. Please contact your mortgage loan originator for complete eligibility requirements. VA = Veteran Affairs. USDA = United States Department of Agriculture. Rev: Jan 21, 2019 / Exp: 3 months from revision date.