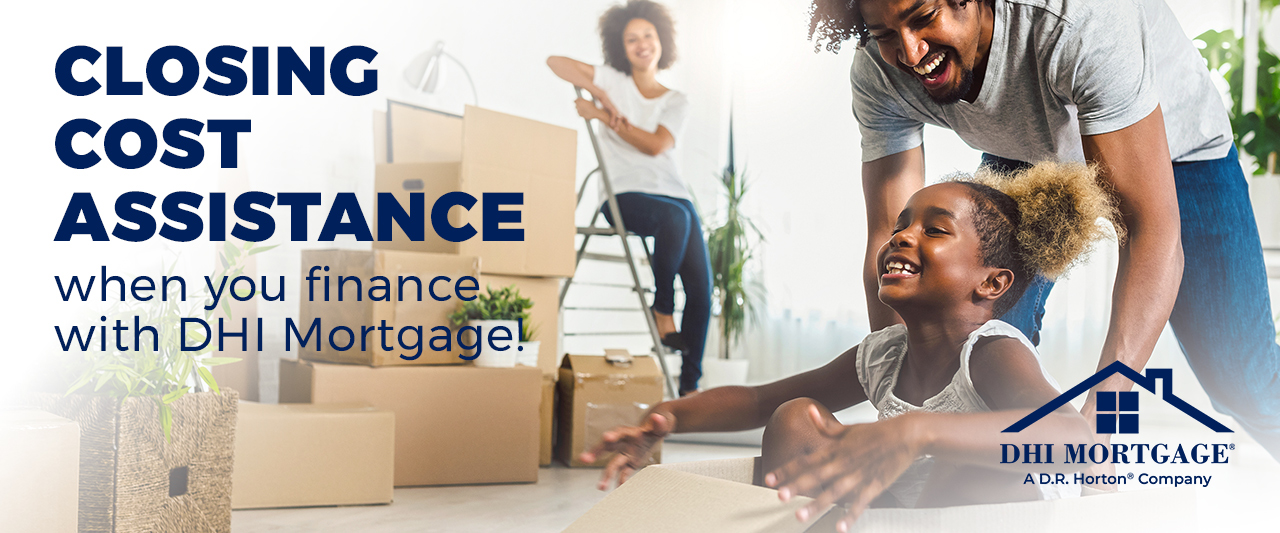 LIGHTEN THE LOAD WITH CLOSING COST ASSISTANCE WITH DHI MORTGAGE!
Life can get pretty busy. Wouldn't it be great to take some of that load off your plate - and your budget? Get up to $10,000 toward closing costs when you buy a new D.R. Horton home!
Closing Costs May Include:
Origination charge
Appraisal fee
Processing fee
Closing fee
Commitment fee
Name search/title exam fee
Recording fee
State tax fee
Title insurance fee
You'll want to take advantage of big savings like this!
Get started today! Go to dhimortgage.com and click "Get Started."
Call 770-389-6240 for more details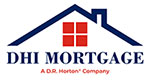 www.dhimortgage.com
2300 Camp Creek Pkwy., Suite 120
College Park, GA 30337
770-389-6240
direct
Financing offered by DHI Mortgage Company, Ltd. (DHIM). Branch NMLS #1727327. 2300 Camp Creek Pkwy., Suite 120, College Park, GA 30337. Company NMLS #14622. DHIM is an affiliate of D.R. Horton. For more information about DHIM and its licensing please visit www.dhimortgage.com/affiliate. Provided for informational purposes only. This is not a commitment to lend. Not all borrowers will qualify. 1If buyer funds and closes with seller's affiliated lender OR another seller "Preferred Lender," seller shall pay buyer's closing costs up to $10,000. Buyer is not required to finance through DHIM or another seller "Preferred Lender" to purchase a home; however, buyer must use DHIM or another seller "Preferred Lender" to receive the incentive. Some restrictions apply. See sales agent for complete details including a list of all seller "Preferred Lenders." Closing cost incentives tied to the use of DHIM will vary by community. See sales agent for additional details. Equal Housing Opportunity. REV: 08/28/23 | EXP: 11/28/23