FIRST-TO-KNOW®
Get exclusive insight on community updates.
Get ahead of the market and know what's coming before anyone else. Join our First-to-Know® program for new D.R. Horton, Express, and/or Freedom communities in DFW East Division (east of I-35). You'll receive important updates including pricing, available floorplans and grand openings on new communities. Don't miss out on the opportunity to receive information about coming soon communities!
Fill out the form to start being in the know.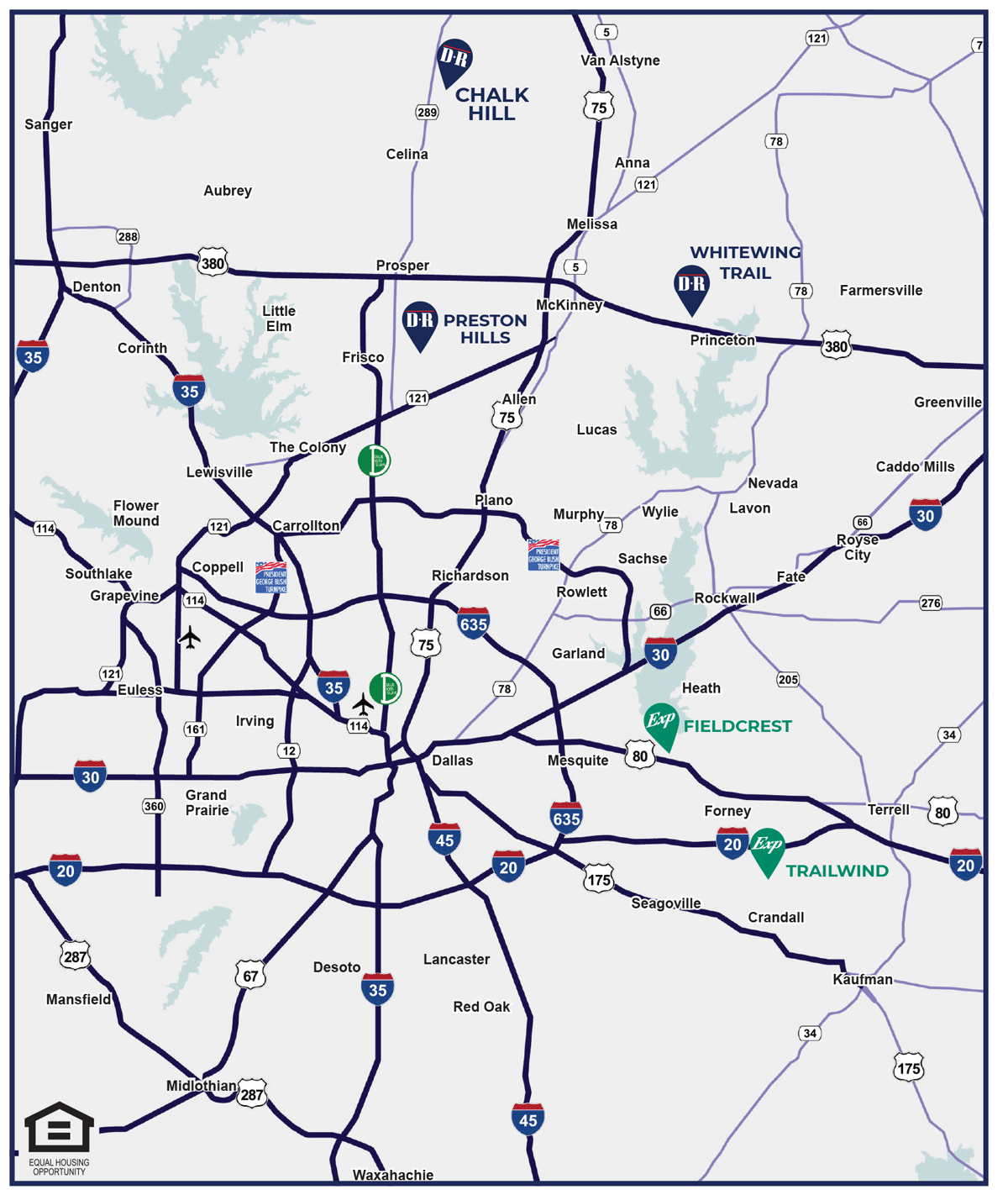 Applies to select D.R. Horton, Express, and Freedom Homes communities located in DFW East (east of I-35). Prices shown are base home prices and do not include closing cost and fees, modifications to plans and custom features which may substantially affect final cost of the home. Schools, districts and zoning are outside of D.R. Horton, Inc.'s control and subject to change at any time. Prices, plan, features, options and co-broke are subject to change without notice. Additional restrictions may apply. Square footages are approximate. Equal Housing Opportunity.